Curriculum
Curriculum Statement
The curriculum at Lower Fields is a cross-curricular topic based approach. Each topic is designed to allow children to make links across different subject areas in inspiring and meaningful contexts. The schemes of work reflect the content and challenge of the 2014 curriculum but also aim to develop children's skills for life-long learning.
Each topic may incorporate a number of different subject areas but will be driven by one key subject from either History, Geography or Science. An exciting hook is planned to launch each topic which is designed to engage and stimulate the children's interest. At the end of the topic the work is celebrated and shared with parents in an assembly or other context.
The Delivery of Our Curriculum
To deliver the curriculum teachers employ a variety of teaching methods and styles. Pupils are taught as a whole class, in small groups, and as individuals depending on the needs of the pupils and the learning objectives and themes. Pupils may be grouped by ability, friendship, interest, age, or placed in mixed ability groups, depending on what is being taught. This variety of approach allows teachers to match curriculum based tasks to the ability and interest of individual pupils.
We:
Make English and Mathematics our highest priority whilst covering a wide range of subjects and topics to ensure a broad and balanced curriculum, promoting creativity and enquiry
Actively promote strong values, tolerance, respect and high quality Personal, Social and Health Education to prepare children positively for life in modern Britain
Use themed weeks to encourage whole school participation, based on national initiatives along with local interest projects
Promote a respect for and an interest in nature and a love of the outdoors using the schools grounds as a valuable resource
Below is an overview of the topics covered within each year group. Further information and detailed plans for each half term can be found on individual class pages.
Development of Curriculum
It is our intention to regularly revisit the curriculum, adapting and changing content and delivery based on research, best practice and feedback from teachers and Key Leaders. This process of development will ensure that we always remain focused on what is best for our learners and never become complacent.
Details
See CLASSES for specific information about themes and topics for each class
The Teaching of Reading at Lower Fields
Aims
Reading skills are an integral part of learning throughout the curriculum, children learn to read but also learn through reading. At Lower Fields we aim to develop positive attitudes towards reading so that it is a pleasurable and meaningful activity. Pupils need to read and respond to a variety of texts whilst gaining an increased level of fluency, accuracy, independence and understanding.
Entitlement
Pupils have access to a wide range of reading opportunities that include:
Shared reading
Guided reading
Independent reading
Home/school reading books
Reading whole texts in English lessons
Selecting books from the school Library
ICT texts
We have invested in a range of resources to support the teaching of reading and phonics at Lower Fields from: Songbirds, Floppy's Phonics, Project X and Oxford Reading Tree. To help children to develop a love of reading, new and classic texts enhance English and guided reading lessons.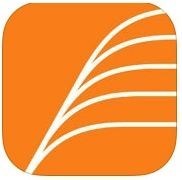 The Accelerated Reader approach runs in Year 5 and 6. The popular texts and on-line quizzes allow children to develop their comprehension skills. The competitive element of the scheme encourages children to read more frequently in and out of school.
A reading challenge runs from Years 1 to 6, which involves children reading a wide selection of popular children's texts. Each half term a prize draw is made for those children who have participated. For the full list of reading challenge books please click on the links below.
Lower Fields Reading Challenge Years 1 and 2
Lower Fields Reading Challenge Years 3 and 4
Lower Fields Reading Challenge Years 5 and 6
Lower Fields is an open school for reading. Parents can visit the school library with their children before and after school to borrow or buy a wide selection of books.
The teaching of Phonics
Phonics is recommended as the first strategy that children should be taught in helping them learn to read. Children in EYFS and Key Stage 1 follow the synthetic phonics approach using the Letters and Sounds programme. Individual letters or sounds are blended to form groups of letters or sounds and these are then blended to form complete words. Letters and Sounds is divided into six phases, each phase builds on the skills and knowledge of previous learning. Children also learn 'tricky' words - those whose spellings are unusual or those that children have not been taught. The sessions include games, songs and actions. Each session provides the children with the opportunity to practise reading and writing sounds and high frequency words.
Phonics is taught on a daily basis to pupils in Reception classes and to all pupils in KS1 in small groups, across a particular phase. Rigorous and regular assessments check that pupils are being grouped within the appropriate phase. Phonics teaching continues into Year 3 and as part of targeted interventions across the school.
If you would like any further information about phonics or reading please contact the school.
You can support your child by reading and sharing books with them as much as possible.